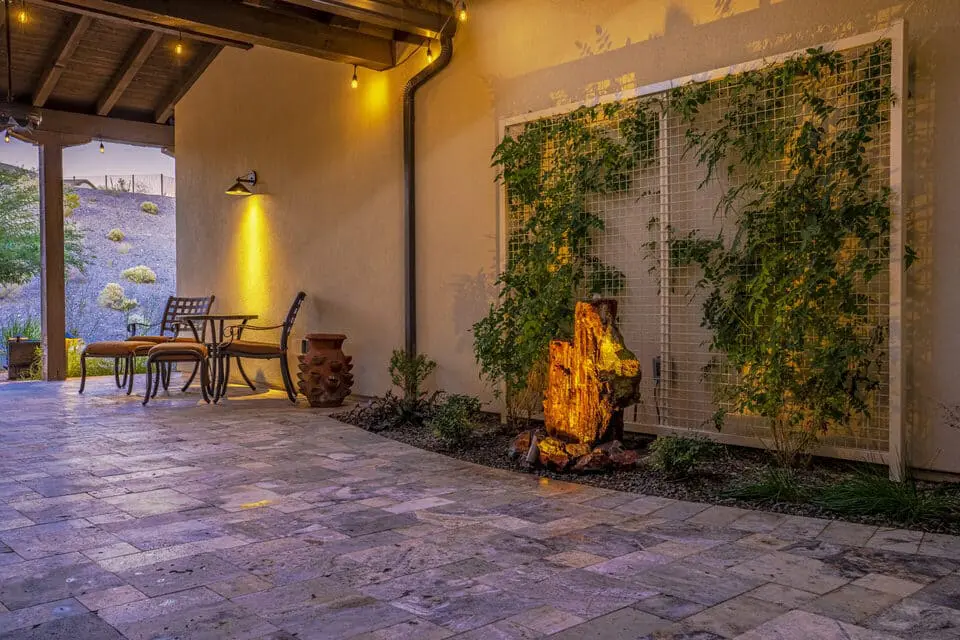 Professional Landscape
Design and Installation
The landscape design and architectural expertise of Premier Wickenburg in Wickenburg, AZ allows us to provide cost-effective methods in increasing the value of a home. From landscape and architectural design to construction and installation services, you can depend on us to take care of it. Don't hesitate, and request a free estimate today!
Landscape Customization Services
Our company covers various design details a client may want to include in their landscaping project. View the list of customizable features we work on.
LED
Solar Schedule
Optional App Controlled
Sconces
Path Illumination
Free Standing
Home Integrated
Lighted
Automatic
Optional App-Controlled
Stone (Granite, Travertine, Porcelain, Decorative Architectural Stone)
Water Feature
Driveways
Walkways
Pavers
Planters
Outdoor Living Room
Outdoor BBQ
Walls
Seating
Trellises (Wood, Metal)
Railings
Spas
Fire Pit
Trash Enclosures
Plants
Gardens
Soil Testing
Drainage
Artificial Grass
Providing
Excellent Customer Service
Needs differ from client to client, so it is important that we work closely with you. As your project progresses, we will provide you with suggestions. We will keep you in the loop every step of the way so we can turn your yard into a beautiful masterpiece for you to enjoy for years to come.
Yard and Irrigation
Maintenance
Our work does not end with construction and installation. To keep finished landscape projects from degrading, we offer our maintenance services. These may be scheduled in the following sequences:
Weekly
Bi-Weekly
Monthly
Quarterly
If you want to start planning a landscape project, set an appointment for a consultation with us. Fill out our website's contact form by following the link below.